FAB Ornate Grilles & Architectural Products specialises in the manufacture and supply of the highest quality products.
Servicing Architects, Designers, Developers, Builders, HVAC Contractors, Councils, Hotels and Homeowners, FAB Ornate Grilles utilises our manufacturing expertise to produce a diverse range of decorative and functional ornate grilles including; Perforated Metal, Bar Grilles, Linear Diffusers, Floor Grilles. Specialist fabrication includes a variety of materials such as Aluminium, Steel & Stainless Steel and finishes include Powder Coating, Anodising, Brushed, Polished and Plated.FAB Ornate further specialises in the manufacture of custom & quality Architectural Products, including Architectural Louvres, Screens, Panels as well as Wrought Iron Gates, Panels and Balustrades of varying styles & sizes.
FAB Ornate is a Victorian distributor of Aliwood, which is an exciting new range of Aluminium Wood grain Products. Aliwood is like real timber. Aliwood has knots but its not wood!! It is aluminium, which looks like wood or timber. The only difference is that Aliwood has no maintenance! Aliwood provides the look of wood with the durability and strength of an alloy.
Suitable for all Residential and Commercial applications, the Aliwood product range includes: Fencing / Gates / Doors / Screening / Plantation Shutters / Louvers / Sun Shades / Awnings / Sound Barriers / Retaining Walls / Decking / Lattice / Feature Panels & Walls / Signs / Letter Boxes and General Enclosures.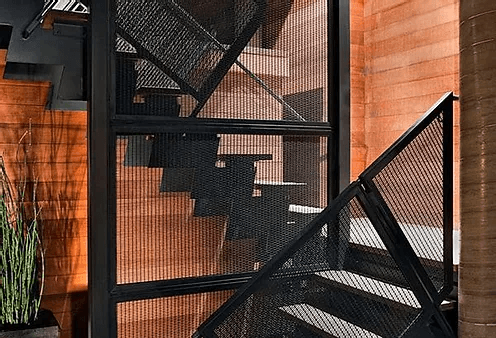 Bringing Creative Interiors into Life
Whether your requirement is for a singular custom made item or multiple products of varying styles & sizes, FAB Ornate Grilles is well placed to provide superior craftsmanship, flexibility and responsiveness to your needs.
All Aliwood products are manufactured to order and options include Supply Only, Supply and Installation as well as DIY kits, which are very friendly for fencing, pool fencing, screens, gates, and much more. Aliwood extrusions and products are available in a range of timber finishes that include: Bushwood, Blackwood, Western Red Cedar and Snowgum. Powder Coat finishes are also available and stock colours include White, Primrose and Black. Other powder coat finishes are available on request.